Learning to fly before being able to drive
A personal account of a passionate flight enthusiast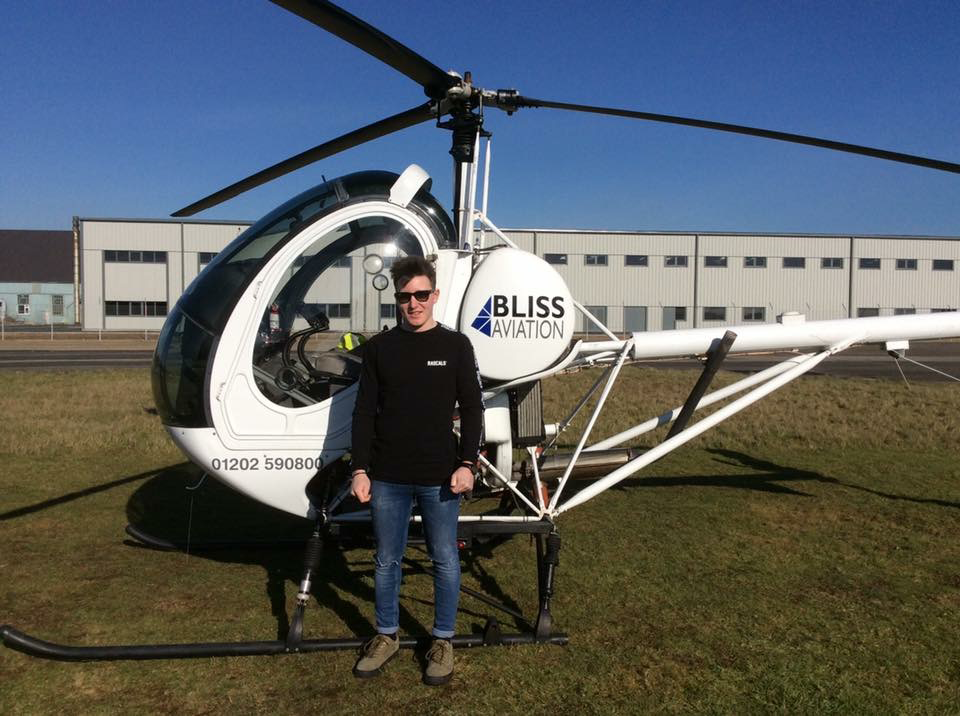 James Wadsworth, 16, has always wanted to become a helicopter pilot. At the age of 14 he decided to make his dream a reality with the help of his supportive parents.
As soon as James was able to take his first lesson he did. Learning to fly was a reward from his parents for good performance at school. James says "I have loved helicopters since a very young age, one of my first words that was said was helicopter".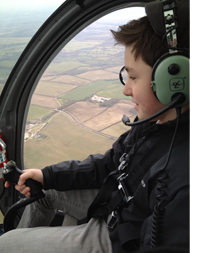 James has slowly been learning to fly to place himself in a position of being able to take his test as close to his 17th birthday as possible, the legal age in which one can obtain a licence. This would make him one of the youngest helicopter pilots in Europe.
Whilst working hard at school, James has been very studious taking his aviation exams at the same time. There are 9 written exams that go along side the practical flying training. These exams include Navigation, Air Law, Meteorology, Operational Procedures, amongst others. James has now completed all of these theory exams.
There are 27 flying exercises that must be completed to a satisfactory standard before a student can take their final flight test. As part of this there is ten hours of solo flying that must be completed. This flying is completed by the student completely on their own whilst their instructor monitors from the ground. James managed to go solo just weeks after his 16th birthday, the legal age to be able to go solo, which was one of his goals. James describes the moment that he was first alone in the cockpit as "the most incredible and amazing feeling".
James is not only content with learning to fly with Bliss Aviation but has also managed to land himself an operations job. Ollie Lehmann, Managing Director at Bliss Aviation states: "James has shown such promise and enthusiasm through his course that we saw no reason not to offer him a position for a weekend operations assistant. James has shown as much determination and commitment to his operations role as he has to his flying training and we love having him as part of the team".
Jim Hammett, the company's chief flying instructor, stated that 'James has worked extremely hard during his course that I see no reason why James can't achieve his goal and test as close to his 17th birthday as possible'.
'James just helps prove that it doesn't matter how young or old you are, if you are interested in giving it a go then come and see us and start with a trial lesson, it's how we all started', Ollie adds.
Bliss Aviation, formerly Bournemouth Helicopters and Solent School of Flying, have been based at Bournemouth Airport for over 20 years with a team of 10 instructors and operational staff, the company now operate a fleet of 3 helicopters and 2 aeroplanes and can teach Private Pilots Licence courses for helicopters and aeroplanes as well as Night Ratings and Type Ratings.